Egypt is one of the best tourist destinations in the world for people of all ages, so many families visit. Gather your family and choose your favorite Egypt family tours that suit you. Create with your family new memories in new and different Egypt tours and attractions.
Egypt has so much to offer to you & your family that you may spend in various Egypt family holidays anywhere in the country. If you enjoy history, the most amazing Egypt travel packages to visit are in Luxor and Aswan, where one-third of the world's museums, temples, and monuments have no equal anywhere on the planet such as Hatshipsute Temple, Luxor Museum, Karnak Temple, Abu Simple, High Dam, Elephantine Island and more and more. Don't forget to join the popular luxurious packages with Egypt Nile Cruises.
Cairo is also one of Egypt's most prominent landmarks, with the Pyramids of Giza, the Egyptian Museum, and Old Cairo, which is considered antiquity in and of itself due to its ancient buildings and tourist streets such as Al-Moez Street and Khan Al-Khalili Street, which everyone who visits Cairo inquires about. Enjoy Egypt classic tour packages and visit with your family Cairo attractions at reasonable prices with professional experts.
Your Egypt family vacation can be joyful & funny in the Red Sea packages amidst nature, clear turquoise seawater, and warm sun with water activities that delight adults and children. After enjoying the sea, you can take your family on a tour and hike in the desert of Egypt, because safari in Egypt is one of the most enjoyable activities that take place, whether by 4×4 vehicles or by quad bikes.
Whatever the travel packages you choose, spending time with the family is an unforgettable moment and it has a different pleasure flavor with Luxor Private Tours. Take the decision and contact one of our tourism experts and arrange your travel to Egypt with him according to your desire.
Discover with us the treasures of Egypt in 10 days of Egypt luxury tours. […]
No Deposit Needed, Reserve Now Book Later
Availability : 16 Jan2021- 31 Dec 2022
Domestic flights included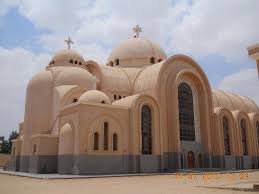 Availability : 16 Jan2021- 31 Dec 2021
8 Days though Egypt's land