The best winter tourist destination is Egypt, as it is the right choice for celebrating the Christmas holiday. Make sure that our Egypt Christmas tours allow you to enjoy and exchange negative energy with lively energy through which you can cope with life's stresses.
To celebrate Christmas day with us, you have two options available in our Egypt tours, either to celebrate through religious packages or to enjoy the historical and coastal tourism in Egypt.
Take a tour of our religious packages
Religious tourism in Egypt was not limited to the Alaqah Church and St. Catherine's Monastery only. Yes, they are the most famous, but there are more religious tourist places that are suitable for Christmas celebrations, such as visiting the city of Bubastis, which is now called Tell Basta, located about 100 km from Cairo. How about heading towards Old Philippos to visit Belbeis, which is the grounds of the famous St. George Church. All and more of these religious tours are offered in Egypt Classical tour packages.
Plan in your Egypt travel packages a visit to the Church of the Virgin Mary and the footsteps of Jesus Christ to be included in your Egypt itinerary. Then proceed to Samannoud, where the Holy Family crossed the Nile to reach the delta. When you've finished visiting Samannoud, pay a visit to St. Abanoub's sanctuary.
You can combine your trip between religious, historical, and coastal tourism, as Egypt is a country of tourism diversity, but let's take a tour that introduces you to the best tourist places in Egypt.
Egypt Christmas tour packages
When we say the term "Egypt" in front of tourists, they imagine themselves on one of the luxury Egypt tours that are centred around Luxor and Aswan, where they may relax on the banks of the Nile while admiring the ancient monuments left by their forefathers with a continuous tour of the Nile Cruise amidst the bounties and nature.
The Red Sea packages, where coral reefs and international diving locations draw travellers from all over the world are another option for your forthcoming Egypt new year holidays. Sharm El Sheikh, Hurghada, Ain Sukhna, and other internal areas for each city such as Dahab, Nuweiba, Giftun Island, Al Gouna are among the most significant cities on the Red Sea.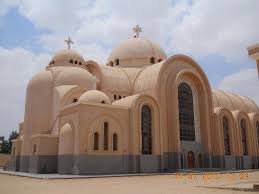 Availability : 16 Jan2021- 31 Dec 2021
8 Days though Egypt's land